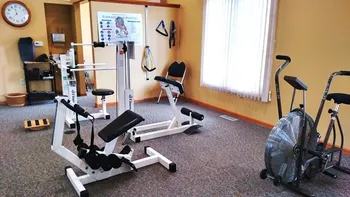 Dr. Scott is the only Chiropractor certified in Rehabilitation within 100 miles!
He is certified through the American Chiropractic Rehabilitation Board (ACRB®), one of the largest and most progressive boards in chiropractic. They are a professional organization dedicated to providing continuing education and training for Chiropractors who wish to offer their patients the latest treatments and evidence-based rehabilitation techniques. The ACRB establishes a strict criteria of education, testing and review processes that ensure an ACRB Chiropractor has the knowledge and skills to provide you with the latest methods and treatments to help you achieve optimum health.
Helping patients attain their best level of health and mobility is his constant goal and he is able to do that with the specialized training and certification offered through the ACRB. Whether it is a sports related injury, posture issue, car accident rehab, or just working on strengthening your spine to hold your adjustments, Dr. Scott has the training to personalize a program just for you.
Combining the science of Chiropractic with Rehabilitation has been proven to help patients feel better and live more active lives!
Scott Tenold, DC, CCSP, ACRB Level 1