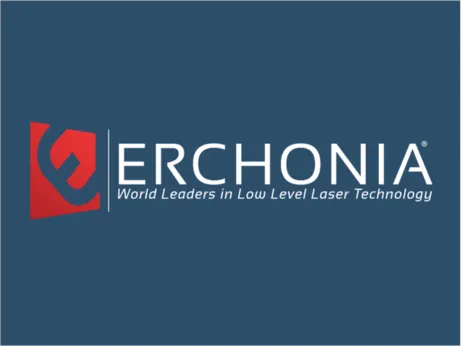 Introducing the Erchonia FX 405 Cold Laser
LOW BACK PAIN TREATMENT
For patients and physicians looking for an opioid-free alternative to lower back pain treatment, low back pain laser therapy is proving to be to be a medical breakthrough with incredible results, no harmful side-effects and, most promising of all, no potential for addiction.
Thanks to Erchonia's FX 405 Laser — the world's first and only laser designed to relieve chronic low back pain — laser treatment for lower back pain is now a reality. Best of all, the FX 405 is FDA market cleared and proven to work without the need for invasive surgery or the potentially harmful prescription of opioids.
FIRST AND ONLY CHRONIC LOW BACK PAIN LASER
Discover the only laser on the market for the treatment of chronic low back pain. Our new FDA market cleared laser has been proven in double-blind, placebo-controlled, randomized, parallel group, multi-center clinical trial to effectively treat this painful condition. The participants of the FX 405 Clinical Trial showed a 58% pain reduction at 2 month follow-up evaluation. This trial went on to demonstrate that the FX 405 is successful in the treatment of chronic low back pain. The recent clearance of the FX 405 is groundbreaking for the pain management community and the war on opioids.
HOW DOES FX 405 WORK?
The FX 405 uses low-level laser technology to precisely target lower back pain centers. It reduces inflammation while promoting bio-stimulation at a cellular level in the musculoskeletal point of the pain's origination. Unlike other lasers that are too strong and unreliable — and produce unwanted heat — the FX 405 is fully compliant with ISO 13485 Medical Device Quality and IEC 60825-1 Laser Safety.
Patients with chronic low back pain who choose FX 405 treatment experience improved comfort and quality of life without the risks associated with the side effects of opioids or nonsteroidal anti-inflammatory drugs(NSAIDs) that can cause ulcers, bleeding, kidney disease and heart attacks.




Discover the Fastest Way to Treat Plantar Fasciitis
Now you can relieve the pain and inflammation of the heel associated with plantar fasciitis. Our new FDA market cleared laser has been proven in clinical tests to effectively treat this painful condition. The regenerative powers of this low level laser technology can reduce inflammation and eliminate pain in the plantar fascia in only a matter of weeks and help you return to an active life once again.
Nothing Else Like It
Unlike other lasers on the market, the FX 405 is proven to promote cellular regeneration through painless bio-stimulation. It provides patients experiencing chronic heel pain with a non-invasive, efficacious solution to quickly improve their walking comfort and quality of life without surgery. While other lasers may claim to treat this problem, only the FX 405 has been market cleared by the FDA to treat chronic low back pain and plantar fasciitis.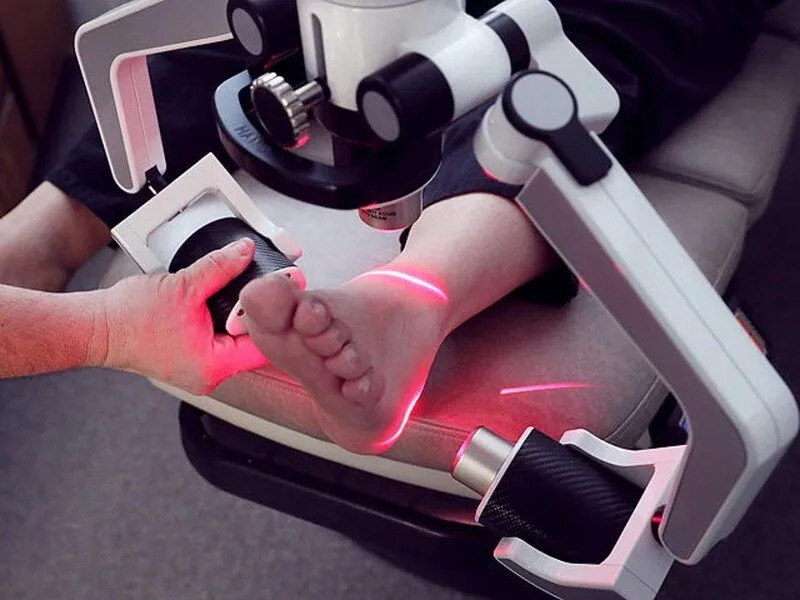 MORE BENEFITS OF LOW-LEVEL LASER FOR BACK PAIN
In addition to the FX 405's qualities as a drug-free, non-invasive option for lower back pain treatment, patients and physicians turn to it for the following benefits:
Works in conjunction with other treatments: Low-level laser treatment for lower back pain can supplement other traditional treatments for the condition, such as chiropractic or massage/muscle stimulation. Because the FX 405 helps patients return to an active lifestyle, other treatments that work on positive muscle stimulation work in unison with its healing effects.
A viable option to surgery: Low-level laser therapy provides a far less physically intrusive option for low back pain relief. In addition, without the recuperation period associated with post-surgery recovery, the FX 405 allows patients to feel comfort and relief much faster than they do during the often painful and long recovery period associated with surgery.
Targeted relief: The FX 405 — equipped with the highly accurate positioning of its laser diode arms — goes to work on the precise location of the pain's origin. Unlike prescription medications that can have harmful side effects on other organs in the body, the FX 405's ability to precisely target and treat pain centers means the only action that occurs during treatment is the painless bio-stimulation of the affected areas. This, in turn, leaves the patient's body better able to recover and return to an active lifestyle.
---
EVRL - Erchonia's Hand Held Laser
Harnessing the power of both red and violet cold low-level lasers, the EVRL uses low-level laser therapy (LLLT) to safely and effectively treat a broader range of conditions than many other cold lasers available today. The combination of lasers in this innovative design offers unique anti-bacterial and anti-microbial properties and can treat an extensive range of conditions.

Cold Laser Therapy can be used to decrease your healing time dramatically compared to traditional medicine.
Cold Laser, also known as Low Level Laser Therapy is a beneficial physical therapy for any individual who is suffering from pain due to injury, illness or surgery. The laser effects tissue and aids in the healing process by reducing swelling and improving blood flow and lymphatic fluid flow. These effects decrease pain and reduce inflammation resulting in a faster healing process.
All of the doctors at Tenold Chiropractic are certified by the State of Wisconsin to administer Cold Laser Therapy.
---
Here is a picture of a high school baseball player with an acute ankle injury.

Here is the same player, only 48 hours post injury, after using Cold Laser Therapy and Kinesio Taping!